Green Mount Cemetery - Baltimore, Maryland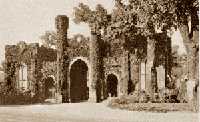 [Image from the Green Mount Cemetery brochure]
The Green Mount Cemetery is important in the MUMMA genealogy of Baltimore because it is the burial location for many of the early Mumma inhabitants. There is confusion, however, regarding who is buried in the MUMMA plot, lot H-43. This confusion exists because 24 people are listed on the summary card for this lot. This lot size normally contains 10 graves, 5 in one row and 5 in another, so there are too many bodies! Ross T. Penington married Sarah Mumma and these two families remained closely connected. On the Mumma summary card, five Penington girls, who died young, are recorded on the Mumma plot card. An examination of the individual records, however, shows that these girls were actually buried in the Penington Lot (Y-57). Ross T. Penington and Edward H. Penington purchased lot Y-57 and David Mumma purchased lot N-43.
Notes from the cemetery office files for lot Y-57 indicate that 3 infants were buried in one, single grave and 3 more were buried in another single grave. This helps account for the number of Peningtons listed on the lot card. Possibly the same situation was used in the Mumma lot where a large number of infant children were also buried.
The records in the cemetery office indicate that eight bodies were reinterred from the First German Reformed Church burial ground to the Mumma lot in Green Mount. No grave markers are visable to indicate where they were buried, so possibly they were all buried together in a single, unmarked grave. Some of these people had died as early as 1812, so their condition may not have been good in 1843 when they were moved. It is still hard to fit 24 people in a single lot of this size.
Special thanks to Cheryl Spaulding and her daughter who photographed and surveyed lot H-43 on 4 February 2003.
There are other unknown and unrelated people who are buried next to, or are a part of, the Mumma Lot with the surname of Dobbins. The exact lot boundary has not been determined. The summary table below contains information extracted from both lot cards as well as the individual burial cards on file in the cemetery office.
Burial Summary Table Lots H-43 & Y-57




View as HTML Download as a Word file


Click on either of the thumbnail pictures below to view the lot cards for H-43 (Mumma) and Y-57 (Penington)

Lot H-43 Lot Y-57 Layout of H-43




Click on any of the thumbnail pictures below to view a high resolution image [300-600Kb]. If you have problems viewing or printing any of the images, do a right click on the large picture, then click on "save picture as" from the drop down menu.. This will save the image to your computer and you can open it with your favorite image printing program which will properly size it.

Photo 1



Overall photograph of the Mumma cemetery lot
Photo 2



DAVID & JULIA A. Mumma
Although we can't be certain that this is David's tombstone, it's proximity next to Julia A. Mumma provides a high degree of probability.
Photo 3



Unfortunately, the name & dates are seriously weathered and unreadable, but we believe this is David Mumma, b. 2 Aug 1803 - d. illegible]
Photo 4



JULIA A. MUMMA
Born
August 13 1805
Died
February ?? 18?? [16 Aug 1876 in other sources. These dates are not in close agreement]
Photo 5



PRISCILLA S.
Daughter of David &
Julia S. Mumma
Born Jan 1838
Died Aug 1860?
[illegible after the dates]
Photo 6



JOHN J. MUMMA
Born
Jan. 27, 1845
Died
Aug. 30, 1885
Photo 7



JAMES ?. MUMMA
1841??
Born Aug 1828?
In the 4th year of
his life
Photo 8



DAVID MUMMA
Died ?
illegible
Photo 9



MARY ANN
Daughter of
David & Julia Ann
Mumma
Born Jany 6th 1833
Died May 3rd 1849
Photo 10



The information on this stone is illegible
Photo 11



NANCY S. HUNTER
5 Sept. 1878
Aged 67
illegible prose
Photo 12



CATHERINE DOBBIN
Widow of George Dobbin
Born 3 Oct 1780
Died 9 Mar 1875
Photo 13



unreadable (DOBBIN ?)

-----------END ------------------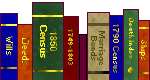 return to the Archives