Oslo, Norway
Day #3 - 12 June 2003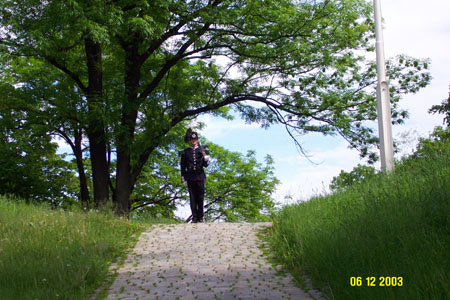 Ceremonial guard at the Akershus Fortress, Castle & Noregian Resistance Museum.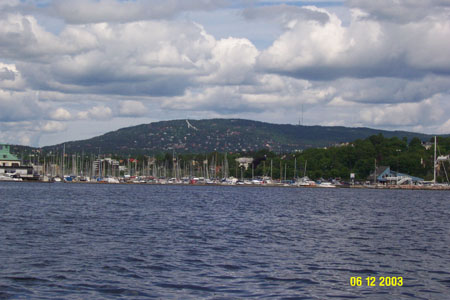 Taking a water ferry to the museums near Bygdøynes. The Holmenkollen ski jump can be seen on the hill in the background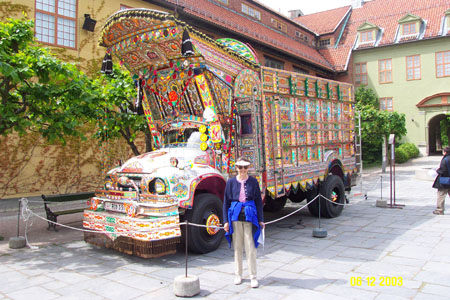 An interesting "Pakistani" truck being displayed at the Folkemuseum. Had to take a picture.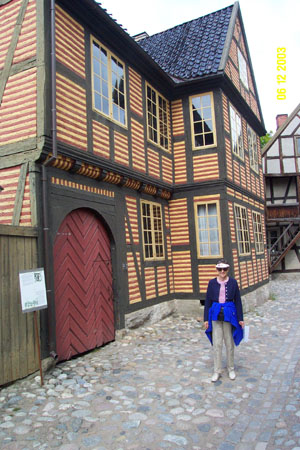 One of the many interesting buildings on display at the Folkemuseum.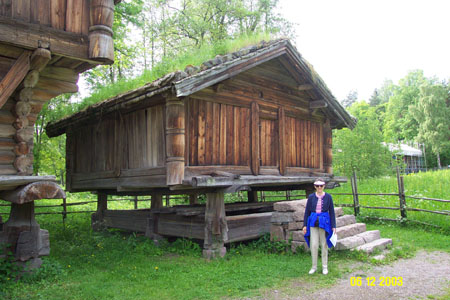 We liked seeing the various building styles, including this Stabur (Shed on stilts).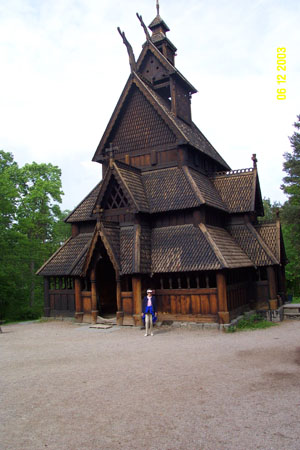 An old "Stav" church